As the owner of a project, you can decide whether you want to grant access to every team member or only to selected users.
To create a project:
Select the projects icon on the left taskbar
Click the New Project button in the upper left corner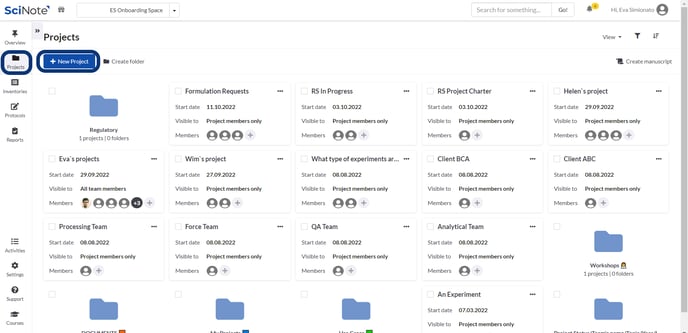 Choose the name of your project
Set this project's permissions. You can Make it visible to everyone and then choose their permissions.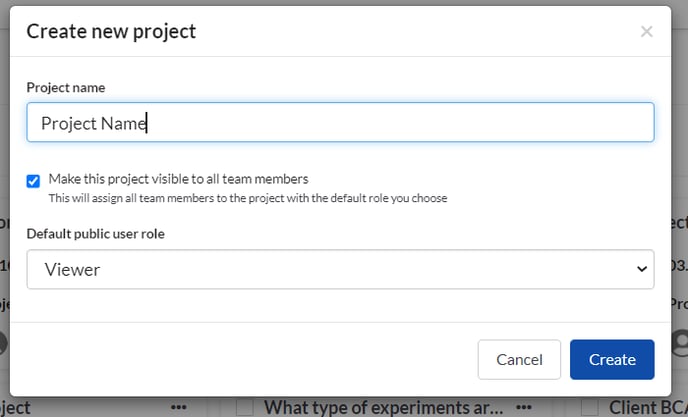 If you don`t want to Make it visible to everyone, don`t tick the box and add the selected members manually.
To add people to the project:
Click
the
plus icon (+)
or any of the
avatar icons
on the bottom of the card. Alternatively,
click
the
three dots
symbol in the upper right corner of the project card and
select Project members access
from the drop-down menu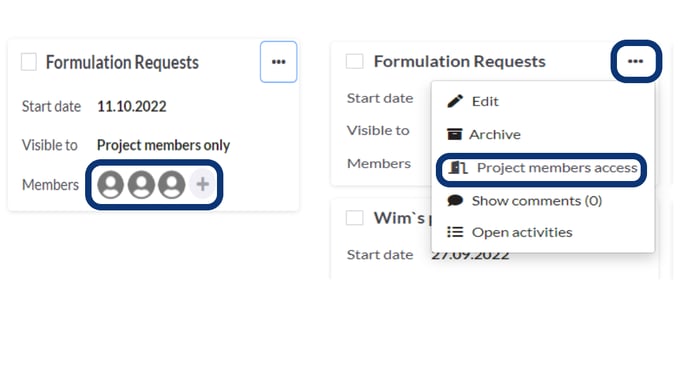 Add the users you want to work with by searching their names and selecting it
Click the small dropdown window on the left to assign them the correct role
If you want to know more about users' roles in SciNote, read here.
If you are a Team Owner or the creator of a Team, you can add yourself as the owner of any project within that team.
---
If you have any additional questions, please, do not hesitate to contact us at support@scinote.net. For more information about the Premium plans, please request a quote.