How do I create new projects and manage other people's access to them.
To create a project follow these steps:
Click New Project in the upper left corner
Chose the name of your project
If you want, you can set this project's viewing/editing permissions for all the team members (current and future ones).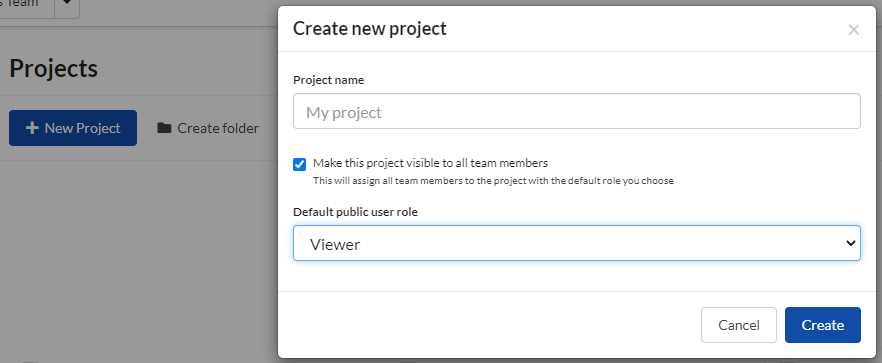 To add people to the project follow these steps:
Click the plus icon (+) or any of the avatar icons on the bottom of the card. You can also click on the dots symbol in the upper right corner of the project card and click Project members access from the drop-down menu.

A window for managing users will pop up, where you can add multiple users and assign them different roles. To learn more about the roles please see this article.
For a user to view and/or edit a project's experiment or task, they must first be added to the project card (as described above).
Please note that you cannot add yourself to a project unless you are a Team admin or its creator.
If you have any additional questions, please contact us at support@scinote.net.
For more information about the Premium plans, please request a quote.