SciNote inventories enable you to keep track of your samples and create custom columns into which you can upload files. To learn how to create custom File-type columns please read this FAQ.
Once you have created a custom column, follow the next steps:
Select the sample you want to add results to
Click Edit to add your file
Find the correct column
Add the file
Click Save.
For easier understanding see the GIF below.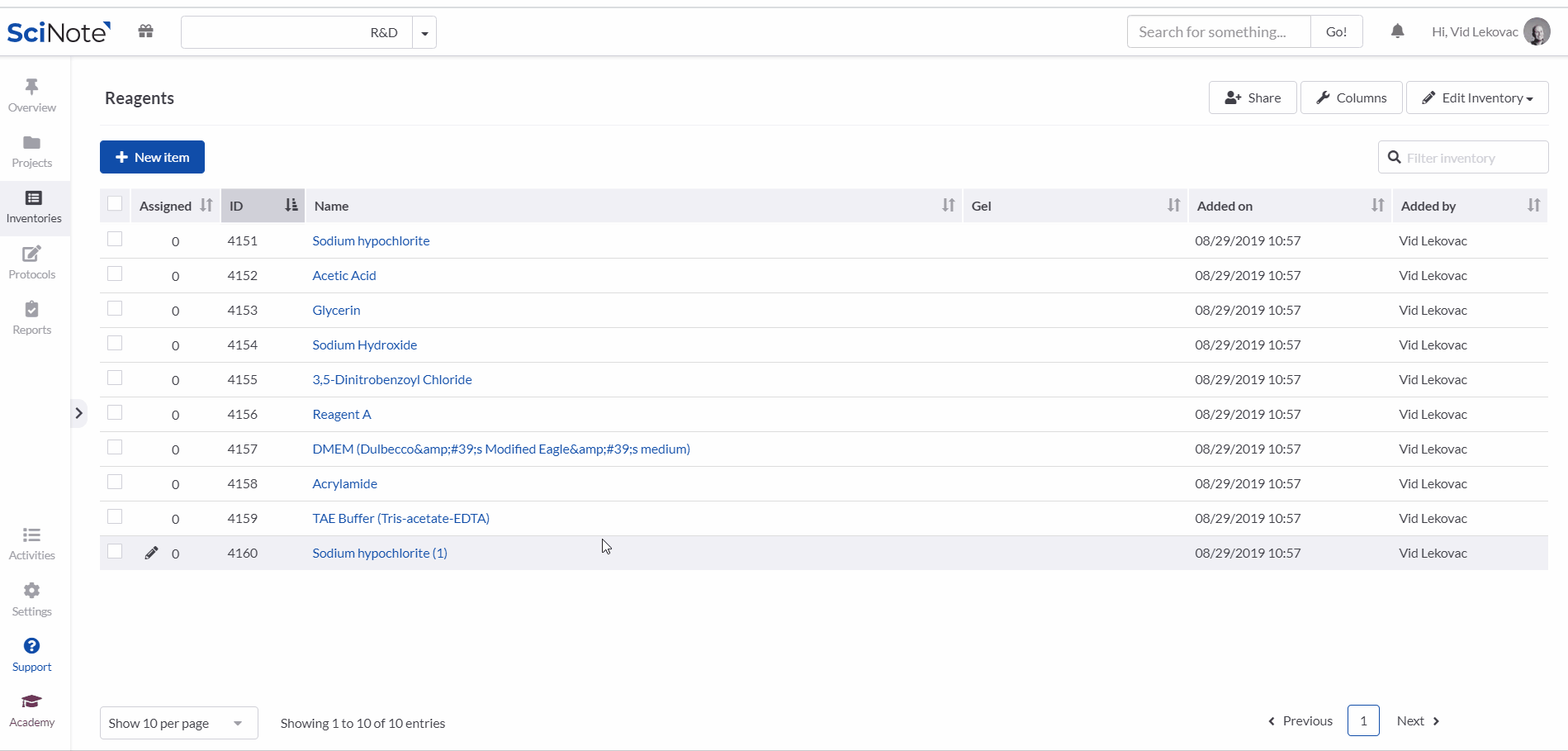 You can also use # to associate an individual sample with other Inventories (for instance Lab equipment) or with the projects, experiments, and tasks (see the image below).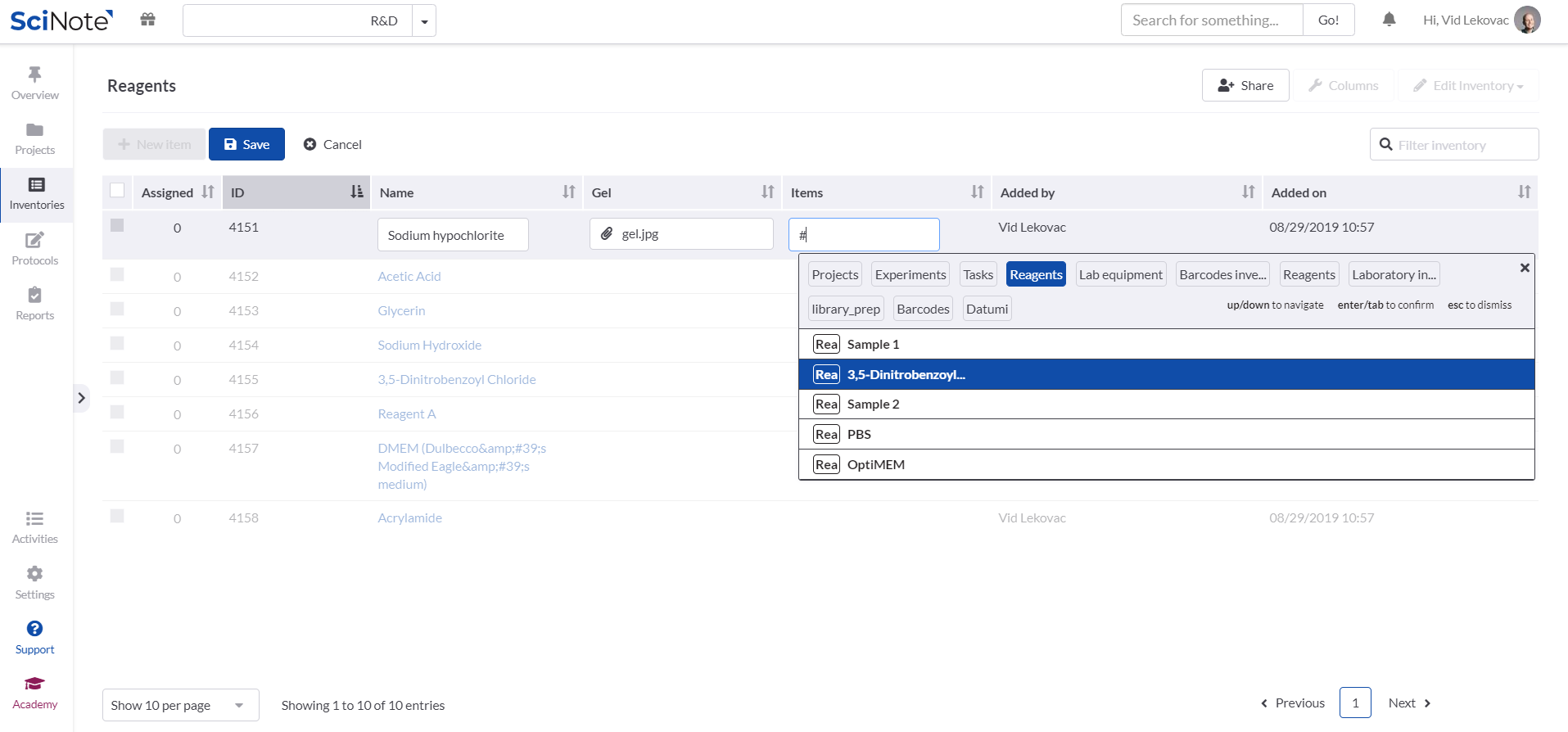 If you have any additional questions, please, do not hesitate to contact us at support@scinote.net. For more information about the perks of our Premium plans, please request a quote.