You can use "#" symbol for referring SciNote elements (projects, experiments, tasks, and inventory items) and "@" symbol for tagging colleague(s).
If there is a rich text field, you can utilize this feature. Type the # symbol and select the element you would like to add the shortcut to. Type the @ symbol and select the name of the person you would like to notify.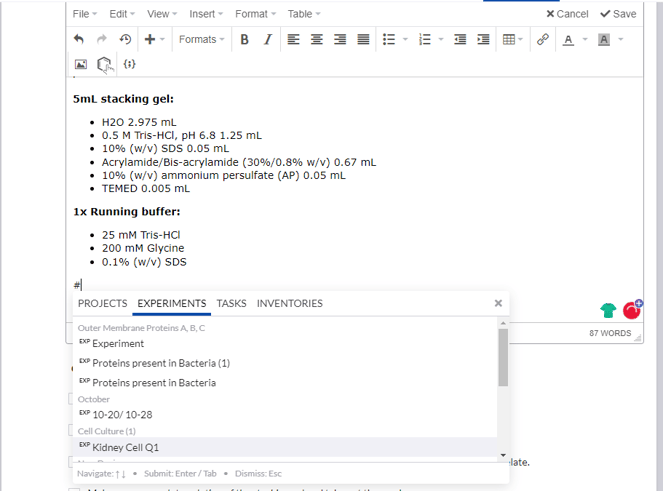 The following have rich text fields that support the smart annotation feature:
Experiment description
Inventories
Protocol step description
Checklists
Any comments section
Result text description
Comments when signing a task
To learn more about how to use the smart annotation function in SciNote watch our tutorial video.
---
If you have any additional questions, please, do not hesitate to contact us at support@scinote.net. For more information about the Premium plans, please request a quote.