When you are tagged (with an @) in a comment, using smart annotation, you will receive a notification explaining that you have been mentioned in a comment on that particular project.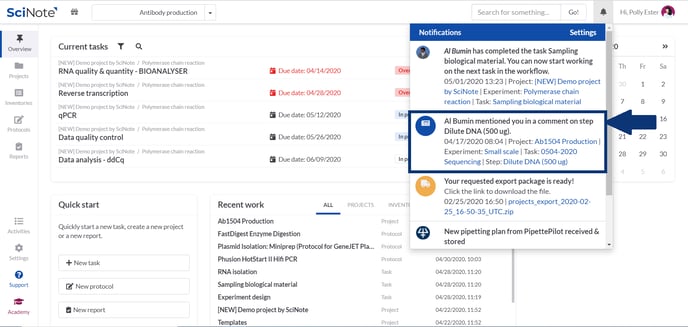 If you would like to receive an email notification when you are mentioned/tagged as well, you can also turn on this function by navigating to Settings>Account>Preferences and turning on the function Notify me via email under the section Assignment.
Below, you can see an example of an email notification.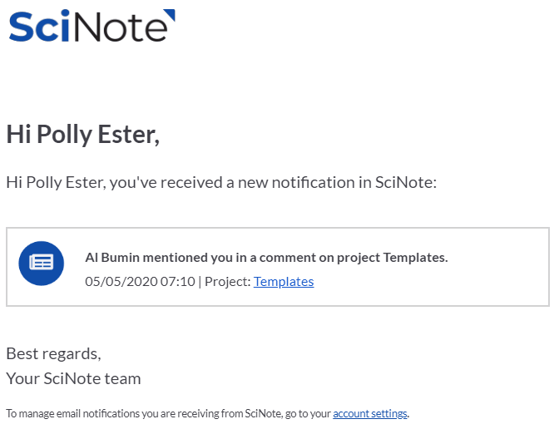 To learn more about notifications in SciNote watch our video tutorial below.
If you have any additional questions, please, do not hesitate to contact us at support@scinote.net . For more information about the Premium plans, please request a quote