Can I upload a Word document as my protocol?
No. However, you can upload your Word document to a protocol step as an attached file. To do this follow these steps:
Open your task and click Edit.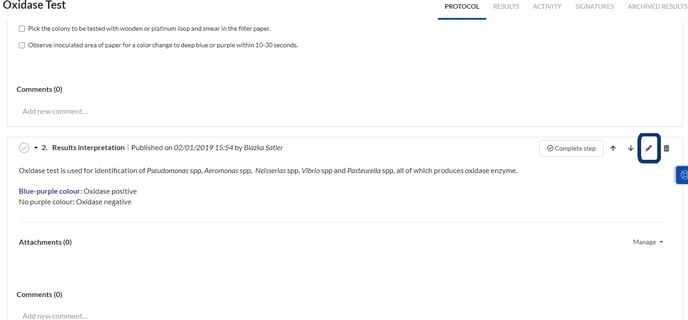 Select the File tab and click Select to upload or simply drag and drop multiple files.

Choose a file from your computer and click Save.
If you would like to learn more about how to create protocols please see the video below.
If you have any additional questions, please, do not hesitate to contact us at support@scinote.net. For more information about the Premium plans, please request a quote.