Customize your account by uploading an image or choosing an icon.
Before we upload our own picture, we want to make sure it falls within the file size limit of 0.2MB (200kB).
Don't want to upload a photo? No problem. Choose from one of our pre-set profile pictures!
To get started, head into Settings and then My Profile.
On the left side, hover over the photo icon. When illuminated, click Edit.
To upload your own photo, click Upload a Photo. To use a pre-made icon, scroll down to find your favorite, and click to select it.
Click Save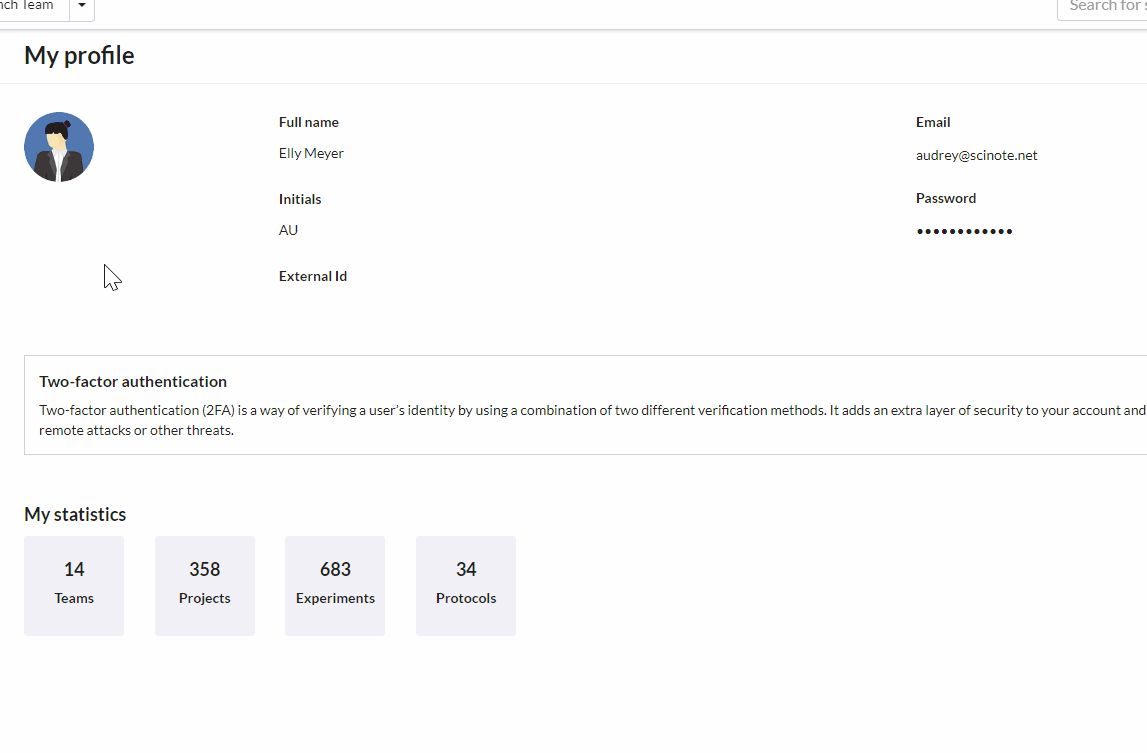 For more information, check out the video below.
______________________________________________________________________________________ If you have any additional questions, please, do not hesitate to contact us at support@scinote.net . For more information about the Premium plans, please request a quote