To associate your files with a particular project you can upload them under the individual protocol step or results within a task. A task is a part of an experiment and an experiment is a part of a project, so everything that you upload within a task is associated with the experiment and the project directly.
See the screenshots below on how to upload files under an individual protocol step.
1. Open a task and the first thing you see is the Protocol steps overview. Click on the Edit step (pencil) icon on the right.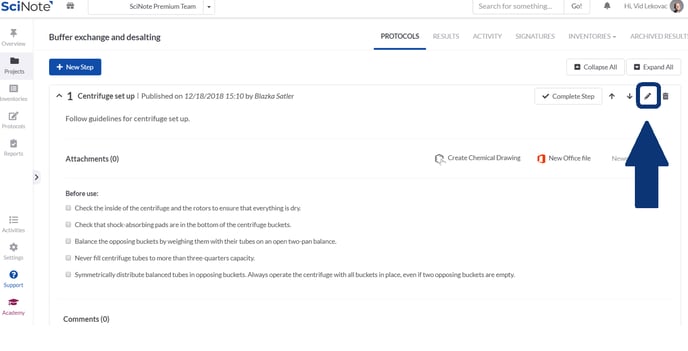 2. Click on the third tab from the left - Files tab. Then you can upload or drag and drop as many files as you wish.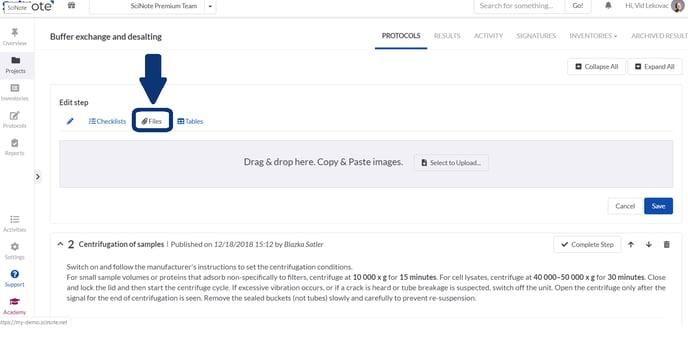 3. Finish the action by clicking Save.
The second option is to upload files under the results section. For better visual presentation watch our video tutorial.
If you have any additional questions, please, do not hesitate to contact us at support@scinote.net. For more information about the Premium plans, please request a quote.