You can access your protocols in SciNote from the menu on the left. Once you enter the Protocols section, you will see Team Protocols and My Protocols.
We suggest you watch the video tutorial below first to learn how you can save, link and export your protocol.
To save an updated version of the protocol in the repository follow the next steps:
Open a task to see the Protocol steps and start making changes to the protocol
Edit the protocol
Click Save to Protocol Repository to create a new version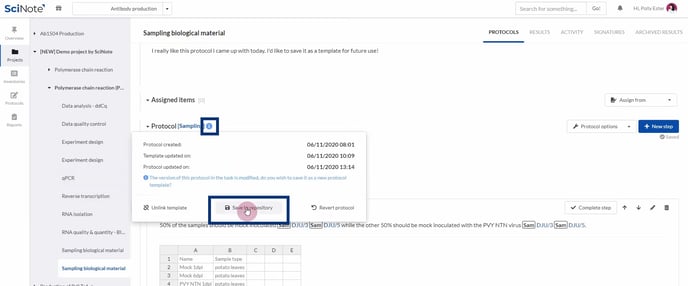 If you have any additional questions, please, do not hesitate to contact us at support@scinote.net.
For more information about the Premium plans, please request a quote.