This article explains how to edit a column (reorder the columns, change the visibility, and delete columns). If you would like to know more about creating columns you can read about it in this article. At the end of the article, you will find a video tutorial.
You can rearrange the order of your columns by simply grabbing the column and dragging it to the desired place in a sample table as seen in the .GIF below.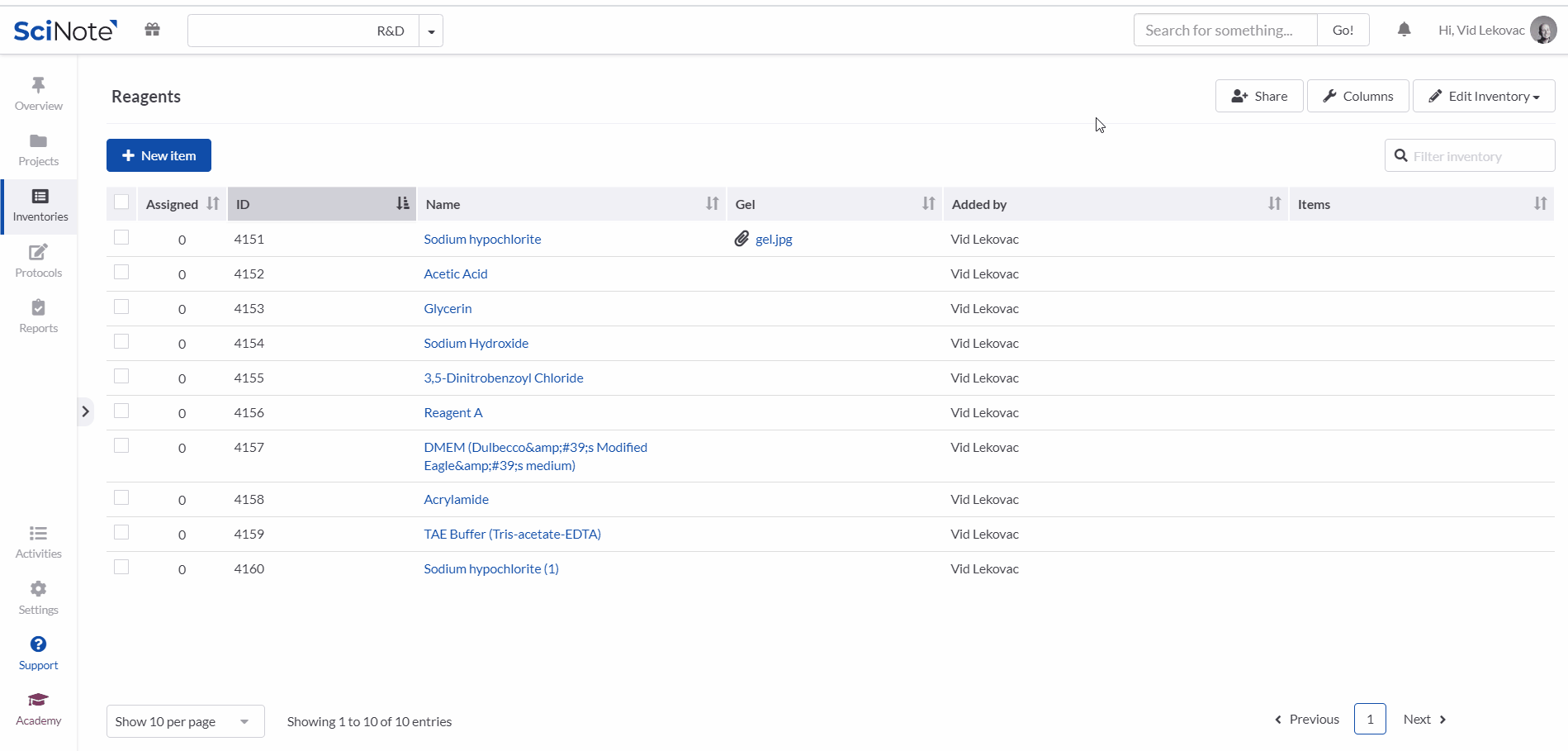 You can delete previously added columns under Column settings in the upper right corner. After you have to find the table you wish to delete and click on the delete button as seen in the image below.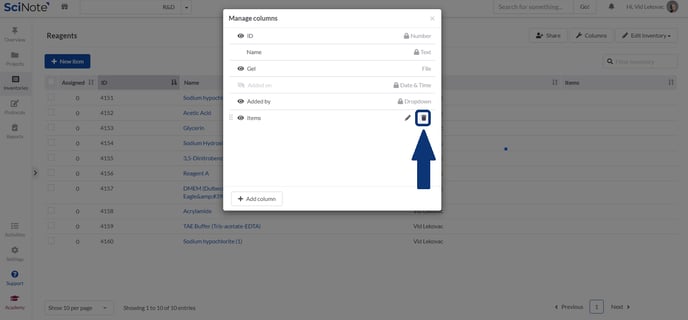 If the column was not created by you and you are not a Team Administrator, you cannot delete columns created by other team members. However, you can make them invisible (see next paragraph).
The default columns (Name, Added on, Added by) cannot be deleted, however, you can hide them. Navigate to column settings in the upper right corner and click on the eye icon in order to hide the selected column (see the image below). When the column is not visible its name turns light grey and the eye icon is crossed.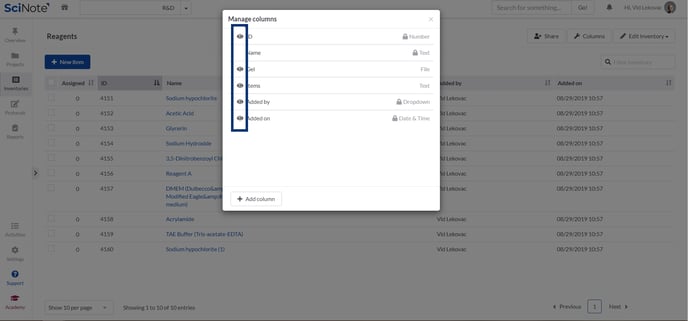 You can watch a video tutorial on how to manage inventories below.
If you have any additional questions, please, do not hesitate to contact us at support@scinote.net. For more information about the Premium plans, please request a quote.