Experiments can only be created by members that have the role of Owner or User on the Project level. If you would like to learn more about the roles and permissions please see the following article.
To learn how to create an experiment and tasks within watch our video tutorial below.
If you would like to later edit the details of the experiment you can do so by navigating on the dropdown menu on the experiment and clicking on Edit details as seen in the image below.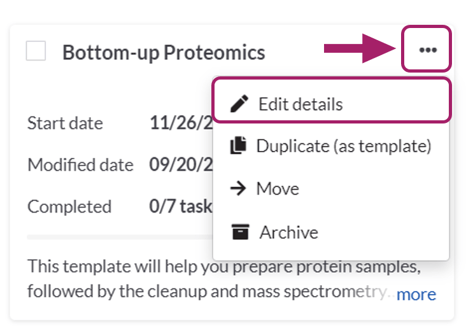 If you have any additional questions, please, do not hesitate to contact us at support@scinote.net. For more information about the Premium plans, please request a quote.