Yes. The report is a PDF or a Word-based document that will include the images and file previews. The preview size will depend on the attachment settings you set on the task protocol step where you have uploaded the file (see the image below).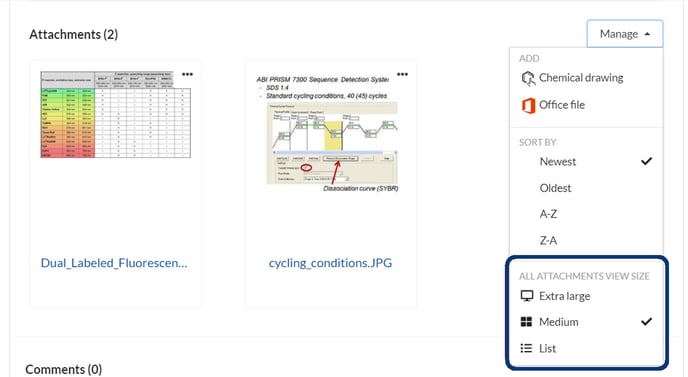 The file can also be downloaded directly from the report by clicking on the Download button next to the name of the file.
Keep in mind that only users that have access to your SciNote instance will be able to download the file.
You can read more about the uploading of files here.
There are 3 sizes of the preview. Please refer to the list below.
1. Extra Large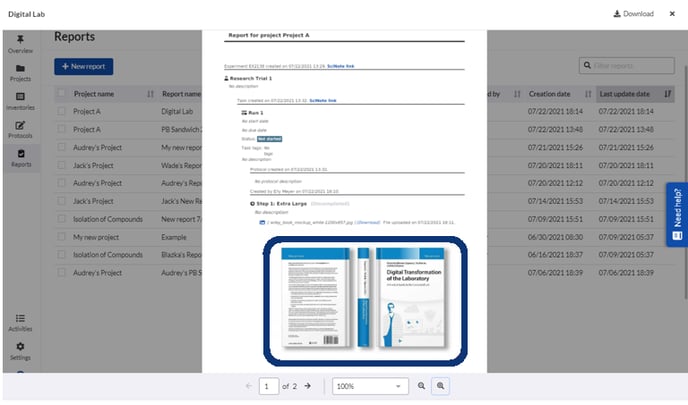 2. Medium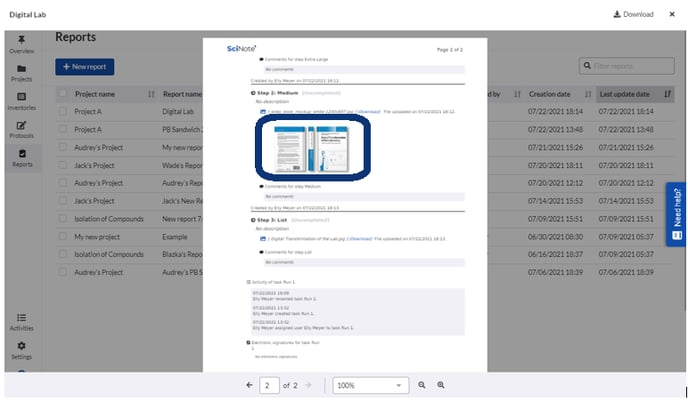 3. List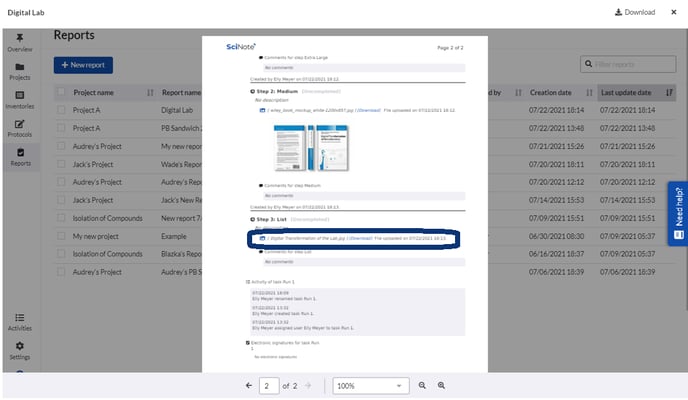 If you would like to learn how to get started creating reports, please read the following article.
If you have any additional questions, please, do not hesitate to contact us at support@scinote.net. For more information about the Premium plans, please request a quote.