How to get most out of SciNote
Embedding an image
You can embed your image under the individual protocol step within a task, in the rich-text field. This is done by clicking on the Choose an image icon from the toolbar as seen in the image below.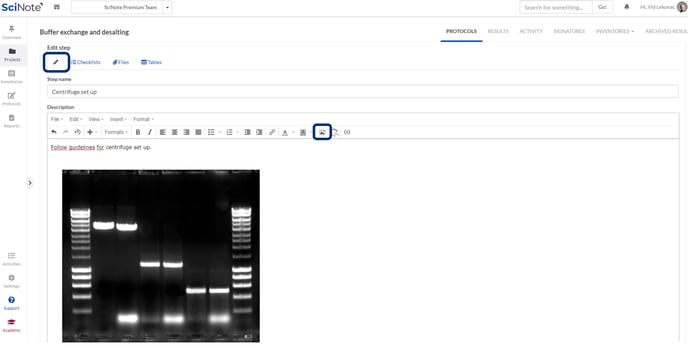 You can then resize your image, and continue writing your text below.
If you have any additional questions, please, do not hesitate to contact us at support@scinote.net.
For more information about the Premium plans, please request a quote.