Where can I find my recent work?
Accessing what you have been working on lately is quite straightforward. On the dashboard, you can quickly access it from the Recent work section.
This section gives you an overview of what you have been working on lately. You can see what were you working on and when was the last time you were working on something. This includes all the work within Projects, Inventories, Protocols repository, and Reports as you can see in the image below.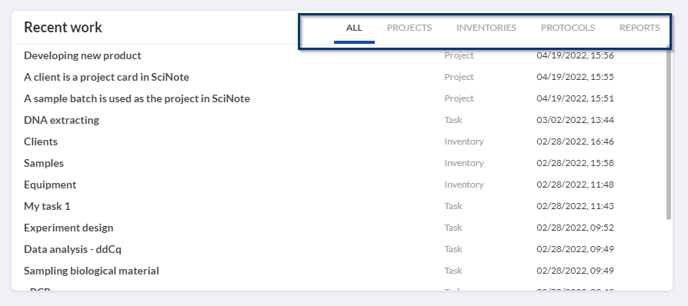 If you have any additional questions, please, do not hesitate to contact us. For more information about the Premium plans, please request a quote or send us an email to premium@scinote.net.
Sign up for SCINOTE Newsletter
News about sciNote updates and interesting ELN articles.