How to Access Recent Work
All recent work can be found on your overview screen inside SciNote.
Accessing what you have been working on lately is quite straightforward. On the dashboard, you can quickly access it from the Recent work section.
This section gives you an overview of what you have been working on recently. This includes all the work within Projects, Inventories, Protocols, and Reports. To filter down, just click on the topic type you want to view.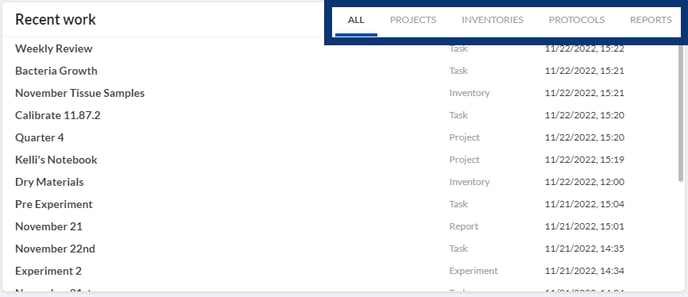 ---
If you have any additional questions, please, do not hesitate to contact us at support@scinote.net. For more information about the Premium plans, please request a quote.