The image annotation tool allows you to edit images that are attached as files.
The Image annotation tool is integrated into the File preview screen and can be used for the following image attachments: .jpg, .jpeg, .png.
To use the image annotation tool:
Upload a file into a step or a result
Click on the three dots in the thumbnail
Click edit in SciNote
You will be directed to a new screen with the image editing toolbar that appears below the image preview.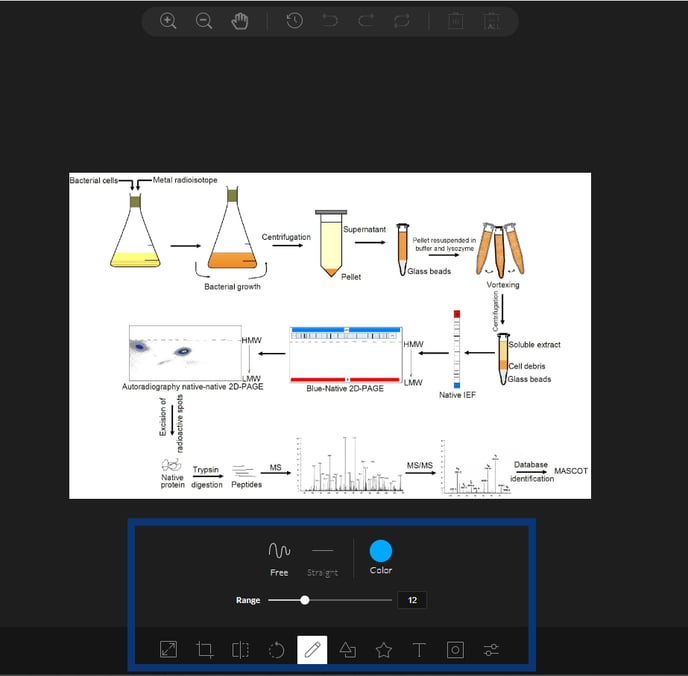 The types of edits you can make to the image are:
resizing
cropping
flipping
rotating
drawing
adding shapes
adding text
filters
adding addition images
After you are finished click the Save & Close button in the right upper corner.
---
If you have any additional questions, please, do not hesitate to contact us at support@scinote.net. For more information about the Premium plans, please request a quote.