First, make sure you are on the correct SciNote instance. See the URL address bar at the top of your browser to confirm it is the correct URL (company.scinote.net). Next, make sure you are using the correct email address for your User login.
Then, you have two options:
1. You can reset your password by clicking on the "Forgot your password" link" as seen in the image below. After, enter your registered email address and hit "Send me reset password instructions".
2. If you are a Premium SciNote user, you can contact your Organization administrator. They have the ability to manually reset your password for you.
In both cases, you will receive an email to the registered email address with the password reset link. Click the link and reset the password.
You will then be able to login to your Scinote account with your new password.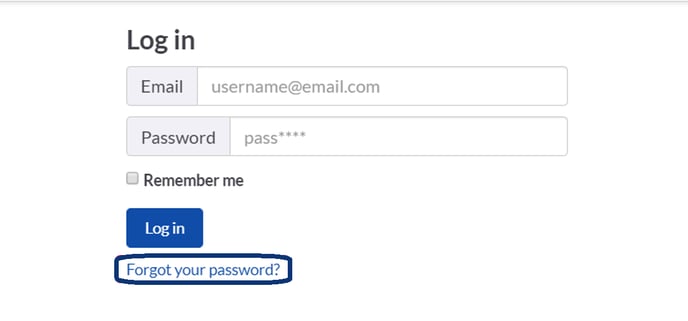 If you are unable to reset your password following the above steps, please contact us at support@scinote.net.