To assign an item from an inventory to a task, you need to:
When you are on the Task view navigate to the Assign from button.
Select the inventory of choice from the list.
Select the items (by ticking the boxes in front of the item name) which you want to assign to the task and click the blue Assign button at the top.
Choose whether you would like to assign these items to the Task or to Task & Downstream. Task & Downstream will assign the items to the entire workflow that comes downstream from the current task.
For easier understanding see the image below.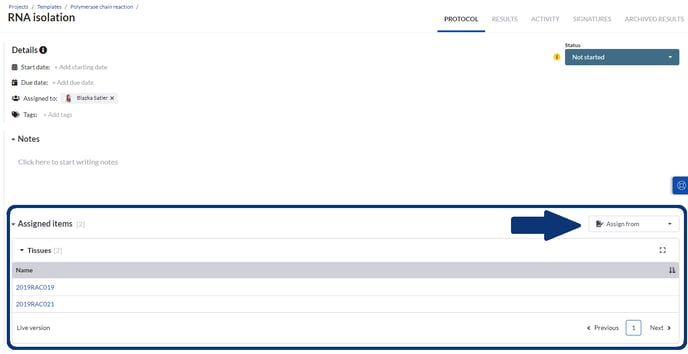 This could also be done by using smart annotations. You can read more about it here.
Assigned items now appear directly on the task as a new section. The simplified view of the items can be expanded to a full-screen table by clicking the Expand button on the right.

You can make a snapshot of the assigned items at any time to keep a record of their state at the moment of snapshot creation.

You can switch between the live version of the assigned items or the snapshot and set the preferred version as the default view on the task for each individual inventory.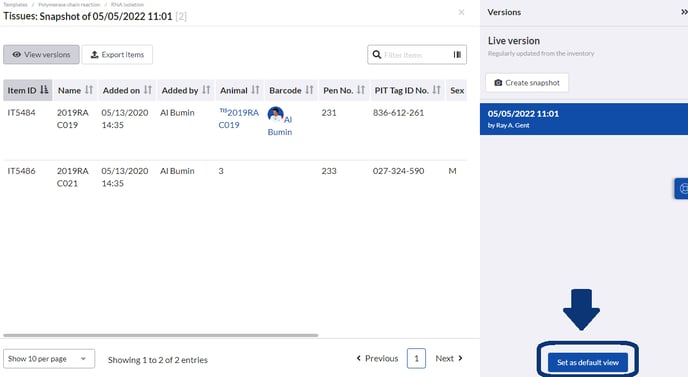 By locking and signing the task, snapshots of assigned items get automatically created and set as the default view on the task.
After locking and signing the task, the assigned items are not locked for editing in the Inventory section anymore, as their snapshots are now saved on the locked task.
You can also export each snapshot of items you have created as seen in the image below.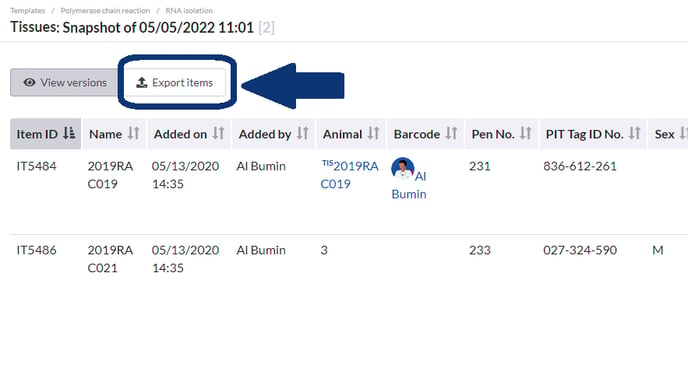 If you have any additional questions, please, do not hesitate to contact us at support@scinote.net.
For more information about the Premium plans, please request a quote.