Account settings and prefrences
Date format
How do I change the date format?
SciNote enables you to change the date format that affects all date display throughout the application. You can choose between different types of data formats. To change it, simply navigate to Settings>Preferences>Date format.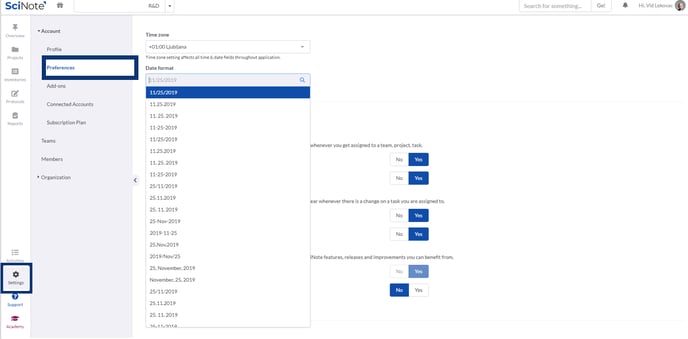 If you have any additional questions, please, do not hesitate to contact us at support@scinote.net. For more information about the Premium plans, please request a quote.