Yes, you can use hyperlinks from OneDrive that is synchronized with your OneNote and use them within SciNote.
Hyperlinks are automatically recognized in the following SciNote fields: experiment description, samples table (only in custom columns), protocol step text fields, protocol notes and description, and comments. Please refer to the screenshot below.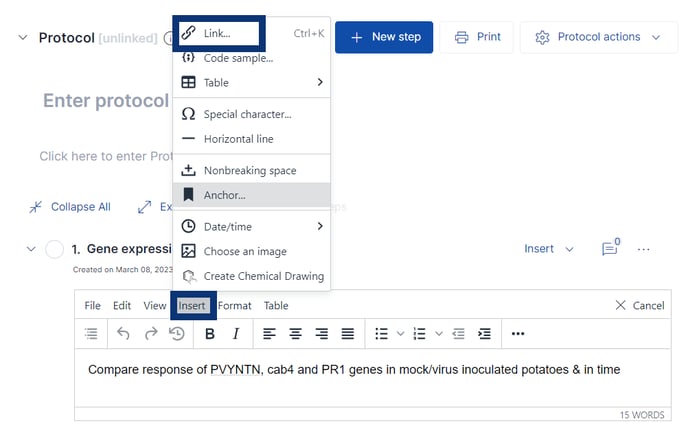 Alternatively, you can export files from OneNote and upload them directly to SciNote or manually copy-paste the content from OneNote to SciNote. The screenshot below shows how to upload files to SciNote.

---
If you have any additional questions, please do not hesitate to contact us at support@scinote.net . For more information about the Premium plans, please request a quote