Yes, the Start date can be changed when you are on the task level. As seen in the image below you click on the Start date button and choose from the calendar.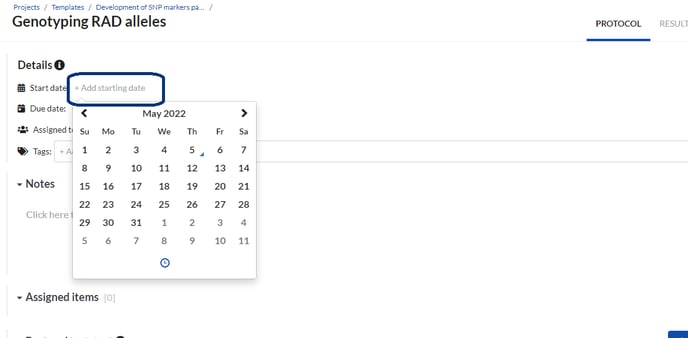 Regarding the completion date, we would suggest you use the Complete task button. When you click on the Complete task button the completion date of the selected task is time-stamped and this timestamp cannot be changed. You can, however, choose actions Uncomplete Task and Complete Task multiple times - these will be time-stamped as well.
To learn more about how to keep track of task completion in SciNote watch our video tutorial.
If you have any additional questions, please, do not hesitate to contact us at support@scinote.net. For more information about the Premium plans, please request a quote.