Where can I upload information about lab equipment (e.g. HPLC, UV machine, etc.)?
We suggest you upload this information in the Inventories. They are personalized repositories that allow you to manage laboratory equipment. By creating custom columns, you can include information that is unique to each inventory, such as the validation dates for instruments or expiration dates for reagents.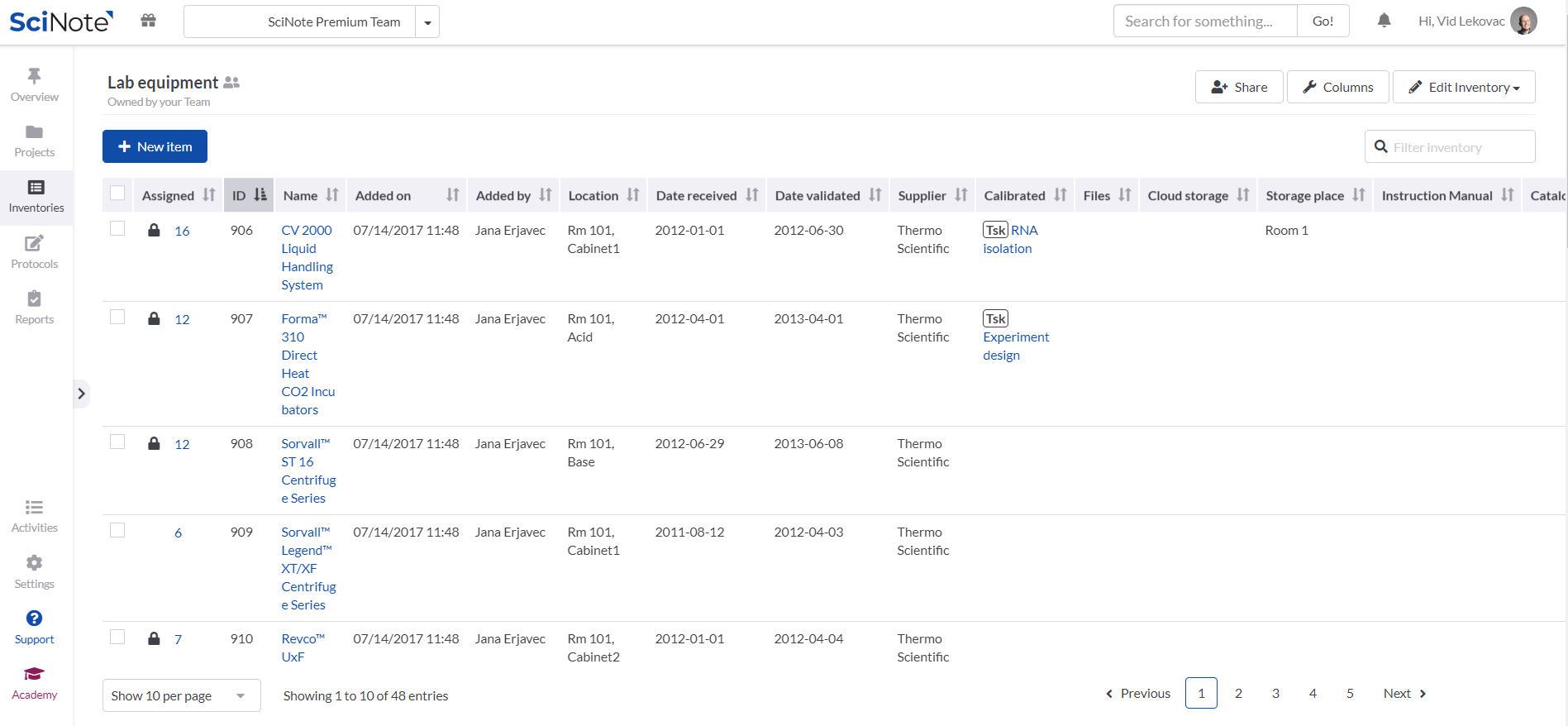 You can watch a video tutorial on how to manage inventories below or read more in this FAQ.
If you have any additional questions, please, do not hesitate to contact us at support@scinote.net. For more information about the Premium plans, please request a quote.