When working on a tablet or smartphone you can capture and attach photos directly in SciNote.
This option is available in the Protocol and Results sections of SciNote. This feature allows you to document visual observations (e.g. Western blot protein bands, colored ELISA reaction well-plate), handwritten notes, sketches, doodles, and more.
To instantly add a photo begin by going to Files on a Step in the Protocol or add a File in Results. Tap on the Select to Upload button. You will be prompted to choose whether you would like to capture a photo or upload one from the device. If you would like to take a photo and upload it directly to Scinote, select the camera option.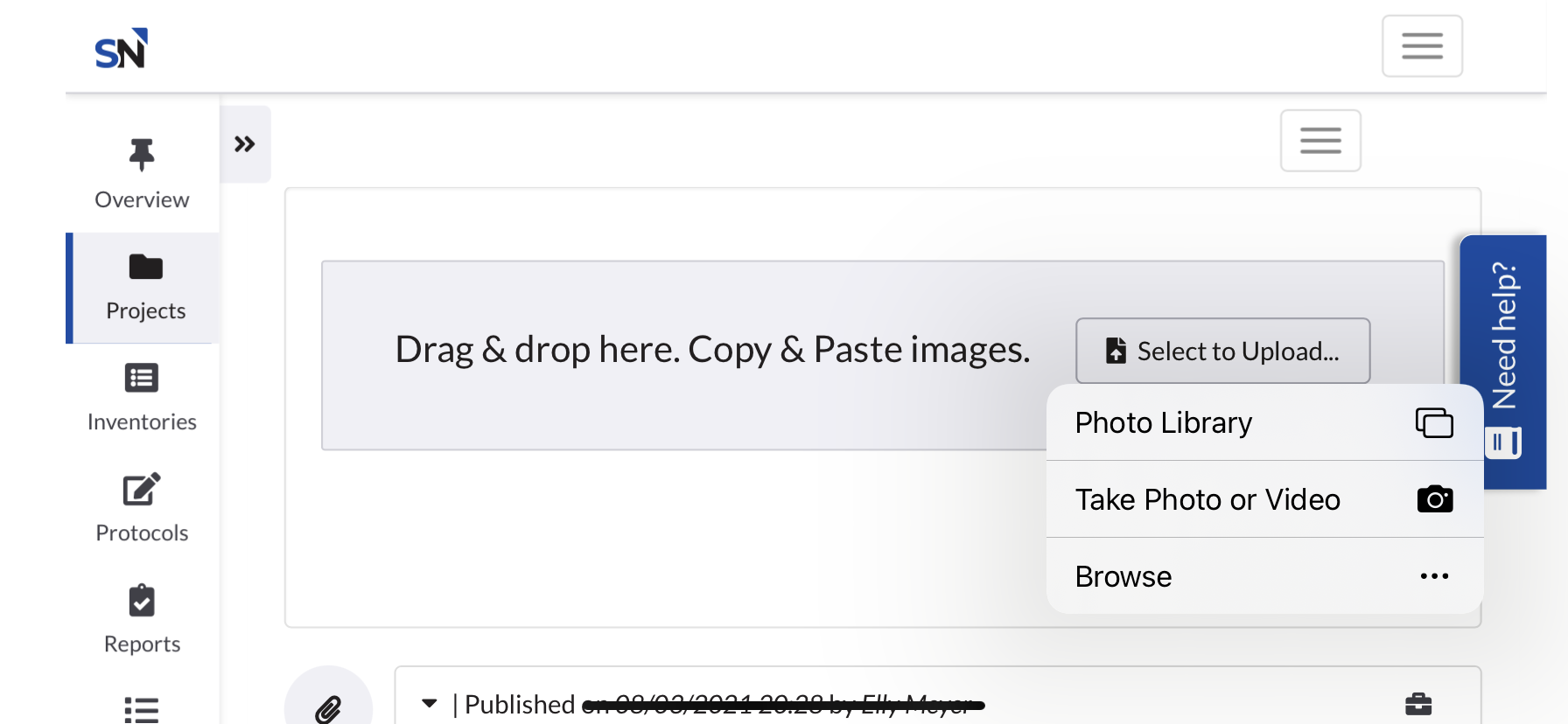 We encourage you to take advantage of this feature in your lab today. If you have additional questions, you may contact our premium support group at support@scinote.net.