In SciNote, you can create colored tags to mark your tasks, or to quickly tell what a task is about. Tags are project-specific.
In general, they make it easier for you to identify the tasks and search for your data.
To create your tags, click on the tag icon in the upper right corner of the task (see the image below) and follow the next steps:
Click on the New button.
Click on the pen icon and edit the tag (choose a name and select its color).
Save by clicking on the arrow icon.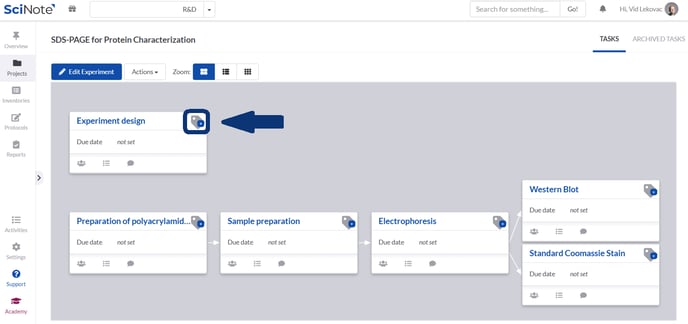 Once your tag is created, you will be able to add it to your tasks from a drop-down list. To learn more about how to use tagging in a task watch our video tutorial.
If you have any additional questions, please, do not hesitate to contact us at support@scinote.net. For more information about the Premium plans, please request a quote.