In SciNote you have a possibility to use MS Office Online documents, where you can add, view, and delete comments, as well as reply to comments from other reviewers.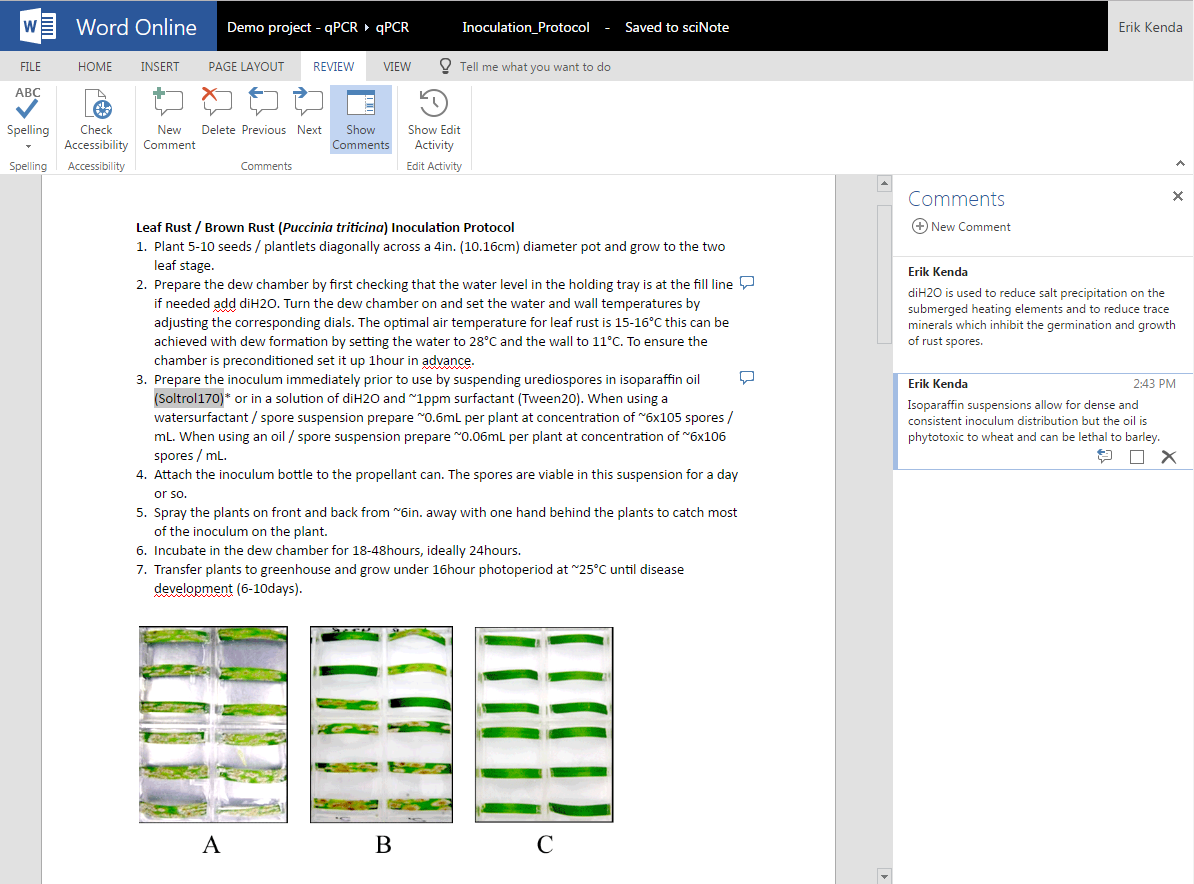 You can also use the Track Changes function in MS Office Online documents - you cannot see tracked changes in Word Online directly but they are still being recorded.
Before uploading a Word file to SciNote (under the protocol step or results) you need to turn on the Track Changes in an opened Word file on your desktop (see the image below) and save the changes. To enable the Track changes function, please follow these steps:
Open the Word file on your desktop.
Turn on Track changes as shown in the screenshot below.




Save changes made to this Word document on your desktop.
Upload the Word document to SciNote.
When editing this document further online, you will know the Track Changes is on when you see it in the status bar at the bottom of Word Online (see the image below).


To take advantage of Scinote integration with Microsoft Office you must have an active Microsoft Office account that has online editing rights. Read more about it here.
If you have any additional questions, please, do not hesitate to contact us at support@scinote.net. For more information about the Premium plans, please request a quote