Uploading a protocol from protocols.io is simple and straightforward. Go to the Protocols tab and navigate to the External protocols tab as seen in the image below.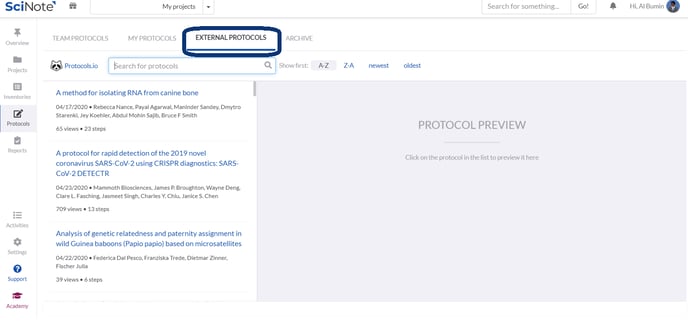 In the search bar, you can search for public protocols in the protocols.io database with the help of predefined sorting options (A-Z, Z-A, newest and oldest). The protocol preview pane on the right is where the protocols are displayed in their original protocols.io format.
You can import the desired protocol by clicking the Import button on the protocol card in the search results pane or on the preview pane. The protocol can be imported to Team protocols or My protocols in your protocol repository.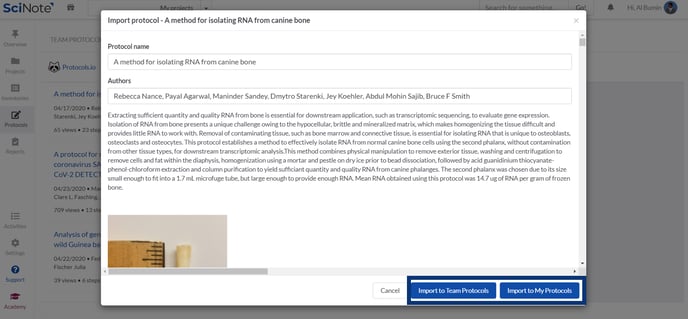 To learn more please see the video below.
If you have any additional questions, please, do not hesitate to contact us at support@scinote.net. For more information about the Premium plans, please request a quote.