Linking my SciNote account to Labviva
SciNote Free users can do so by navigating to SciNote's Settings and clicking Connected accounts. This is where you can link your free SciNote account to your Labviva account.

Click the blue Connect button, and enter your Labviva email and password. That's it!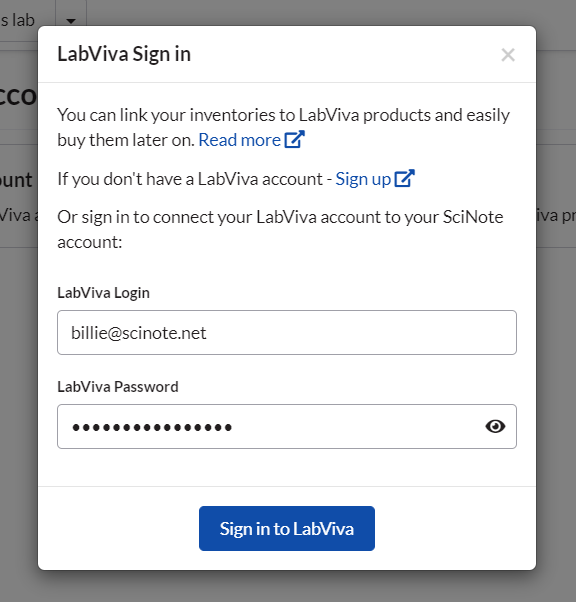 To enable the free integration with LabViva on your SciNote Premium instance, contact us: premiumsupport@scinote.net and we will activate it for you.
Watch a video below for more information on what all this integration offers.