Editing workflows
If you wish to edit your workflow and change a task's position, you need to click the Edit experiment button (see the image below).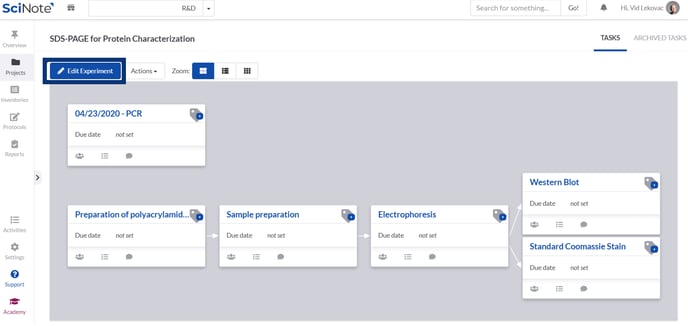 Once you are in editing mode, you can grab and move the task around the canvas. After that, do not forget to click Save.
To learn more about how to move each individual task around the canvas watch our video tutorial.
If you have any additional questions, please, do not hesitate to contact us at support@scinote.net. For more information about the Premium plans, please request a quote.